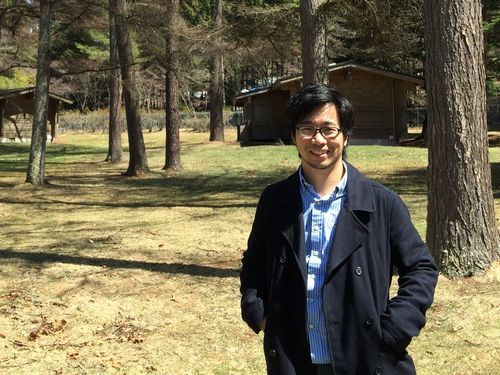 Dr. Mathew WONG 黃以恆
Mathew Wong received his PhD in Government at the University of Essex. He obtained his BSc (Finance) at the Hong Kong University of Science and Technology, a Master of Social Science (Political Economy) at the Chinese University of Hong Kong, and an MSc (Comparative Politics) at the London School of Economics and Political Science. His current research interests lie in income inequality, democratic institutions, Hong Kong politics, and well-being.
Personal page:
https://sites.google.com/site/mathewyhwong
Selected Publications (Politics)
Forthcoming. "Median Voter and Power Resources Revisited: A Composite Model of Inequality." European Political Science Review.
Forthcoming. "Public Spending, Corruption, and Income Inequality: A Comparative Analysis of Asia and Latin America." International Political Science Review.
Forthcoming. "Selectorate Theory in Hybrid Regimes: Comparing Hong Kong and Singapore."Government and Opposition.
Forthcoming. "Helping the Rich get Richer: A Re-assessment of the Income Distributional Trend in Hong Kong." Asian Studies Review.
Forthcoming. "A Game-Theory Model of Democratization and Political Reform in Hong Kong." Taiwan Journal of Democracy.
Forthcoming. "Discussing Without Deciding, Deciding Without Acting: Veto Players in Hong Kong and Beijing's Response." Asian Journal of Comparative Politics.
2016. "Democratic Persistence and Inequality: The Role of Foreign Direct Investments." Studies in Comparative International Development, 51(2), 103-123.
Forthcoming. "Globalization, Spending and Income Inequality in Asia Pacific." Journal of Comparative Asian Development, DOI: 10.1080/15339114.2015.1115746.
2015. "Party Models in a Hybrid Regime: Hong Kong 2007-2012." China Review, 15 (1), 67-94.
2014. "The Politics of the Minimum Wage in Hong Kong." Journal of Contemporary Asia, 44 (4), 735-752.
Selected Publications (Youth Well-being)
Forthcoming. (With Chui Wing Hong) "Economic Development and Subjective Well-being: A Comparative Study of Adolescents in Hong Kong and Macau." Child Indicators Research.DOI: 10.1007/s12187-016-9381-3.
Forthcoming. (With Chui Wing Hong) "Avoiding Disappointment or Fulfilling Expectation: A Study of Gender, Academic Achievement, and Family Functioning among Hong Kong Adolescents." Journal of Child and Family Studies, DOI: 10.1007/s10826-016-0550-2
Forthcoming. (With Chui Wing Hong)"Association between Parents' Marital Status and the Development of Purpose, Hope, and Self-Esteem in Adolescents in Hong Kong."Journal of Family Issues. DOI: 10.1177/0192513X15606490.
2016. (With Chui Wing Hong) "Gender Differences in Happiness and Life Satisfaction among Adolescents in Hong Kong: Relationships and Self-concept Social Indicators Research, 125 (3), 1035-1051