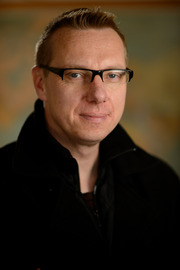 Dr. Thomas S WILKINS
Visiting Associate Professor: Dr Wilkins completed his Ph.D thesis on the subject of Coalition Warfare at the University of Birmingham, UK, and as an Exchange Visitor at the School of Advanced International Studies (SAIS), Johns Hopkins University. He also received his BA in History and MA in International Relations, for which he was awarded the J.D. Armstrong Prize, at the University of Birmingham. He has held Post-Doctoral Fellowships at the East West Center, Honolulu, and the University of San Francisco. Furthermore, he has since received a Ministry of Foreign Affairs Taiwan Fellowship at Taiwan National University, and a Japan Foundation Japanese Studies Fellowship at the University of Tokyo. He has also been Visiting Fellow/Visiting Professor at the University of British Columbia, Meiji University, University of Amsterdam, Utrecht University, and Nanyang Technical University. Formerly, he was a Lecturer in Military History at the University of Salford, UK. His present position is as tenured Faculty at the University of Sydney, Department of Government and International Relations, where he coordinates the curriculum for the Master of International Security Studies programme.

His research is focused upon the phenomena of alliance/alignment, and Asia-Pacific security issues. In addition to numerous journal articles and book chapters on these topics, he is currently revising a book manuscript for Lynne Rienner Publishers. His teaching expertise extends across the fields of IR, Security Studies, Strategic Studies, Military History, and Asian Studies. In Semester 2, 2015, he will be teaching the courses POLI6016: Japanese Foreign and Security Policy and POLI6035: War and Strategy.
For publication of Dr. WILKINS, Please visit http://sydney.edu.au/arts/government_international_relations/staff/profiles/thomas.wilkins.php