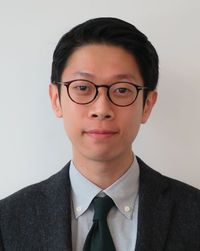 Dr. Kwan Nok CHAN 陳君諾
Associate Professor: Dr. Chan's primary research concerns the institutions that shape the consumption and distortion of information in different organizational settings. His current research explores how bureaucrats handle information and the impact of institutions on their choices.
Ongoing projects deal with different aspects of bureaucratic control in authoritarian regimes, such as administrative oversight, juridical intervention, internal reporting, and legislative decision-making.
He holds a PhD Degree in Public Policy from the O'Neill School of Public and Environment Affairs and the Department of Political Science, Indiana University Bloomington.
Current Projects
Information commons. Research student Qichang Ma leads a project on user collaboration in information commons. We perform additional analysis of content moderation on China's online platforms using the same dataset. Part of this project is supported by a GRF grant from Hong Kong's UGC.
Policy information. In her doctoral research, research student Mengqi Xie explains how the Chinese authorities organize environmental oversight and how Chinese business responds with expanded ESG disclosure. Research student Jiasheng Xiao investigates the institutional design for intelligence management across regional governments in the Greater Bay Area.[acknowledgments] These projects draw upon a range of public and proprietary data repositories. Part of the data we use for the ESG projects come from Alpha Vantage, which offers academic API access. Please find more information about it at https://www.alphavantage.co/.
Bureaucratic control. Drawing empirical insights from the legal system in both modern and ancient China, research student Li Liao models the way leaders of authoritarian regimes manage the exercise of discretionary power by government bureaucrats.
Digital governance. Research collaborator Edward Chan Kei Fung is specialized in the regulation and governance of AI and immersive technologies. In partnership with Meta, we study regulatory efforts targeting Extended Reality (XR) applications in Hong Kong and other sites across Asia-Pacific. Research student Yunchen Zhu is developing a research project on the impact of smart city applications on street-level bureaucracy in Mainland China.
Publications