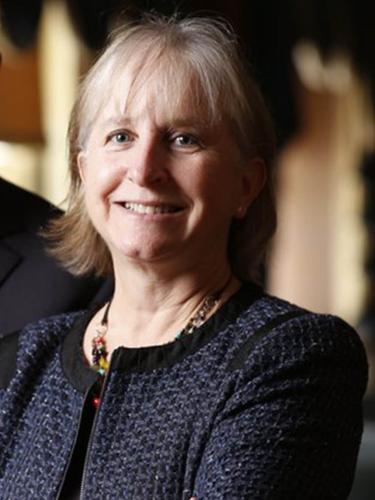 Professor Rosemary O'LEARY
Honorary Professor Rosemary O'Leary is the Director of the School of Public Affairs at the University of Kansas, one of the highest ranked programs in Local Government Management in the world. She is also the Edwin O. Stene Distinguished Professor. Previously she was on the faculty of the Maxwell School of Syracuse University (Phanstiel Chair) and at Indiana University-Bloomington (Professor). She was the creator and coordinator of the Minnowbrook III conferences (2008) which assessed the future of public administration around the world.
O'Leary is the author or editor of 12 books and more than 125 articles and book chapters on public management. She is the winner of 16 national research awards, including 5 senior scholar awards (the Gaus Award for a lifetime of exemplary scholarship in the joint tradition of political science and public administration given by the American Political Science Association; the Provan Award for outstanding contribution to empirical theory, given by the Academy of Management; the Routledge Award for outstanding contributions to public management research, given by the International Research Society for Public Management; the Frederickson Award for lifetime achievement in public management research, given by the Public Management Research Association, and the Waldo Award for distinguished contributions to the literature of public administration, given by the American Society for Public Administration.) She is the only person to win 3 Network of Schools of Public Policy, Affairs and Administration awards for Best Dissertation, Excellence in Teaching, and Distinguished Research.
An experienced scholar and university leader, O'Leary was elected a member of the U.S. National Academy of Public Administration in 1995. O'Leary was a senior Fulbright scholar in Malaysia (1998-99) and in the Philippines (2005-06). In 2014 she was an Ian Axford Public Policy Scholar in New Zealand. From 2003 to 2005 O'Leary was a member of the NASA's Return to Flight Task Group assembled in response to the Columbia space shuttle accident where she was awarded the NASA Public Service Medal for her efforts.
O'Leary is President of the Public Management Research Association (2017 – 2019).