Programme Aims and Objectives
The DPA degree is an academically rigorous, applied-research postgraduate degree in the field of public administration that confers the title of "Doctor" to candidates who successfully complete the programme.
It is designed to extend the graduates' understanding of current critical issues in governance, policy and public administration, and to provide the conceptual knowledge and capacity to enable them to develop their research and analytical skills through the completion of a core curriculum culminating in an original thesis.
Through the integration of scholarly and professional knowledge, candidates will be well-placed to meet those challenges arising from the rapidly changing global environment to achieve more effective public leadership.
Unique Features of DPA
The only professional doctorate in Public Administration in Greater China
Advanced curriculum combining academic rigor with a professional orientation
Excellent teaching team with internationally renowned scholars and extraordinary practitioners
Diverse student body with experience from the public, business, nonprofit, and social sectors
"Intensive semester" mode with maximum flexibility in learning schedule
Study at Chinese Academy of Governance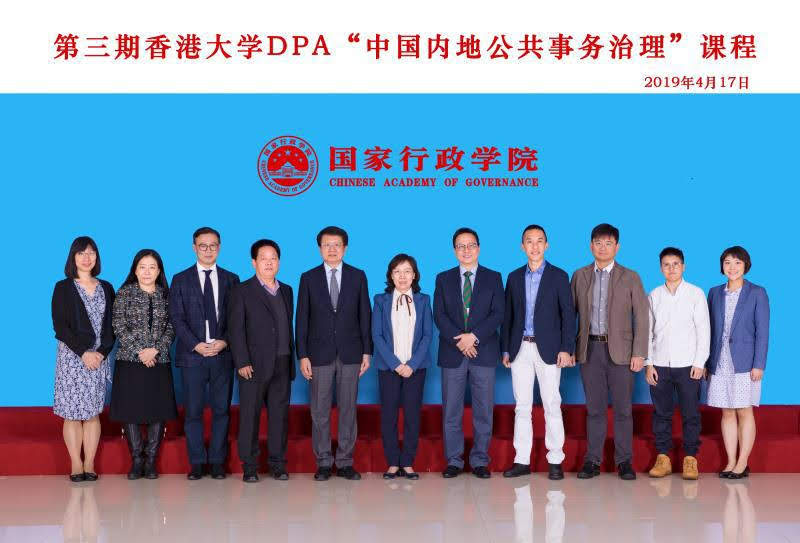 Study at Chinese Academy of Governance (2019)
Study at Chinese Academy of Governance (2017)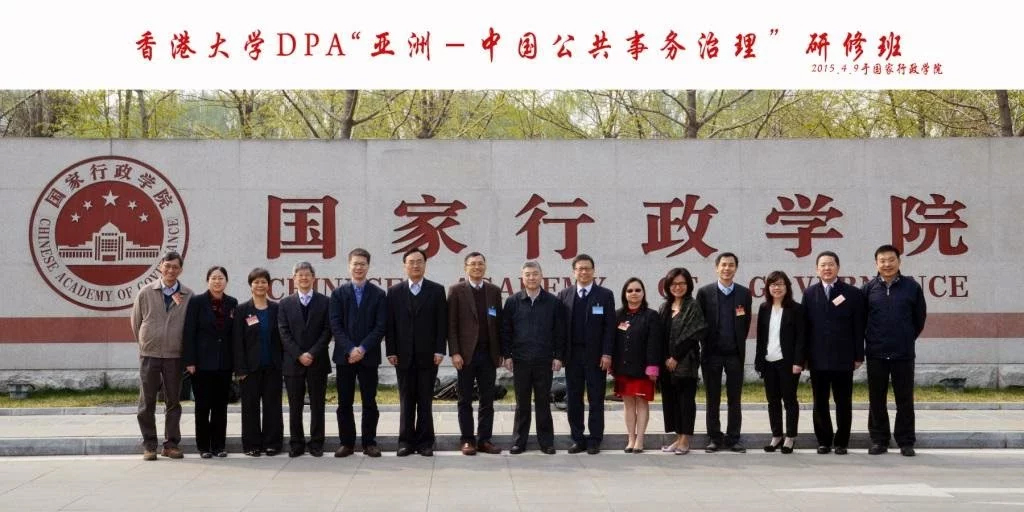 Copyrights © Faculty of Social Sciences, The University of Hong Kong. All rights reserved.