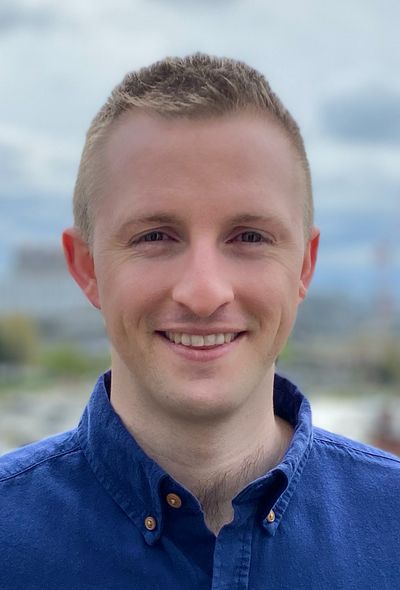 Dr. Austin STRANGE 郝思誠
Personal website: www.austinstrange.org
Assistant professor: Austin Strange is Assistant Professor of International Relations in the Department of Politics and Public Administration. He researches and teaches Chinese foreign policy, international political economy, and international development. Austin's current research focuses on China's past and present roles in the world economy, with an emphasis on China's relations with developing countries.
During 2021-2022 Austin is a Wilson China Fellow at the Wilson Center, and was previously a fellow with the Columbia-Harvard China and the World Program. He received a Ph.D. in Government from Harvard University, M.A. from Zhejiang University, and B.A. from the College of William & Mary.
Current courses offered: China and the World; International Politics of Development
Books
Banking on Beijing: The Aims and Impacts of China's Overseas Development Program. Forthcoming. Cambridge: Cambridge University Press, with Axel Dreher, Andreas Fuchs, Brad Parks and Michael Tierney.
Six Years at Sea...and Counting: Gulf of Aden Anti-Piracy and China's Maritime Commons Presence. 2015. Washington, D.C.: Jamestown Foundation, with Andrew Erickson.
No Substitute for Experience: Chinese Anti-Piracy Activities in the Gulf of Aden.2013 Newport: Naval War College Press China Maritime Study #10, with Andrew Erickson.
Journal articles
"Conditioning China's International Influence: Intentionality, Intermediaries, and Institutions ." Forthcoming. Journal of Contemporary China, with Courtney Fung, Enze Han, and Kai Quek.
"Aid, China, and Growth: Evidence from a New Global Development Finance Dataset."2021. American Economic Journal: Economic Policy 13(2): 135–174, with Axel Dreher, Andreas Fuchs, Bradley Parks and Michael Tierney.
"Foreign Aid and the Status Quo: Evidence from Pre-Marshall Plan Aid." 2019. Chinese Journal of International Politics 12(4): 585–613, with Daniel Markovits and Dustin Tingley.
"Seven Decades of Chinese State Financing in Africa: Tempering Contemporary Debates." 2019. Economic History of Developing Regions 34(3): 259–279.
"Autocratic Aid and Governance: What We Know, Don't Know, and Need to Know." 2019.American Political Science Association Annals of Comparative Democratization 17(2): 11–16, with Bradley Parks.
"Online Volunteer Laboratories for Human Subjects Research." 2019. PLOS ONE 14(8): e0221676, with Ryan Enos, Mark Hill, and Amy Lakeman.
"Apples and Dragon Fruits: The Determinants of Aid and Other Forms of State Financing from China to Africa." 2018. International Studies Quarterly 62(1): 182–194, with Axel Dreher, Andreas Fuchs, Bradley Parks and Michael Tierney.
"Tracking Under-Reported Financial Flows: China's Development Finance and the Aid-Conflict Nexus Revisited." 2017. Journal of Conflict Resolution 61(5): 935–963, with Axel Dreher, Andreas Fuchs, Bradley Parks and Michael Tierney.
"'Ground-Truthing' Chinese Development Finance in Africa: Field Evidence from Uganda and South Africa." 2016. Journal of Development Studies 52(6): 780–796, with Edwin Muchapondwa, Daniel Nielson, Michael Tierney, and Bradley Parks.
"China's Blue Soft Power: Antipiracy, Engagement, and Image Enhancement." 2015. Naval War College Review 68(1): 71–91, with Andrew Erickson.
"Ripples of Change in Chinese Foreign Policy? Evidence from Recent Approaches to Nontraditional Waterborne Security." 2014. Asia Policy 17: 93–126, with Andrew Erickson.
Aid to Africa: Harmful or Helpful?'s 2014. China Economic Quarterly 18(2): 29–33, with Bradley Parks.
"'Selfish Superpower' No Longer? China's Anti-Piracy Activities and 21st-Century Global Maritime Governance." 2012. Harvard Asia Quarterly 14(1/2): 92–102, with Andrew Erickson.