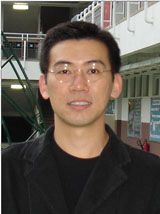 Mr. CHOW Chiu Tak 周昭德
Chow Chiu Tak got his B.Soc.Sci. (Government and Public Administration) from
the Chinese University of Hong Kong, his M.Phil. (Political Theory) from the
University of Hong Kong, and his M.A. (Human Rights Law) from the University
College London. Before joining the HKU, he had worked at the Hong Kong
Catholic Commission for Labour Affairs and the City University of Hong Kong.
He is particularly interested in the problems of social justice, equal
opportunities policies and the philosophical foundations of human rights.