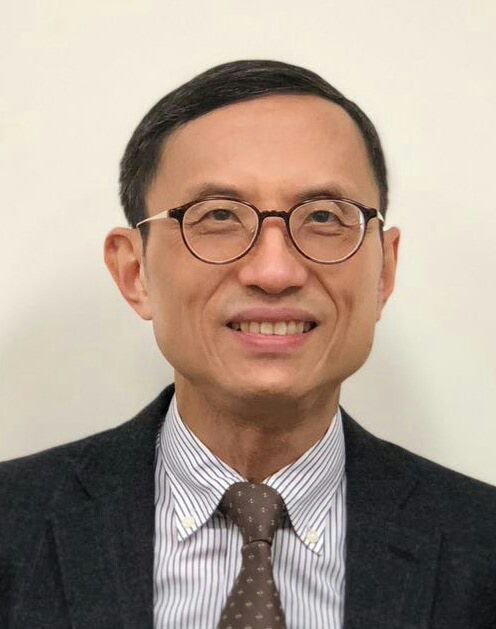 Professor Peter T. Y. CHEUNG 張贊賢
Professor Peter TY Cheung is currently Professor (Practice) in the Department of Social Sciences, Education University of Hong Kong. He holds a Bachelor of Social Science (1st class Honour) from the Chinese University of Hong Kong, an M.A. from Indiana University, Bloomington, and a Ph.D. in political science from the University of Washington, Seattle.
Prior to joining Education University, Professor Cheung taught at the Hong Kong University of Science and Technology and the University of Hong Kong, where he had served as the Head and Director of the Master of Public Administration Programme in the Department of Politics and Public Administration. He was a Fellow of the Centre for Civil Society and Governance and the Centre of Urban Studies and Urban Planning at the University of Hong Kong, and the founding convener of the China Area of Inquiry of the University's Common Core Curriculum. He received a Universitas 21 Fellowship from the University of Hong Kong and served as a visiting scholar at the Center for Chinese Studies, the University of Michigan, Ann Arbor, in 1999. He was also a Fellow and a Freeman Fellow in the Salzburg Seminar, Austria, respectively in 2004 and 2005. He has also held visiting professorships and offered academic seminars at leading Chinese and overseas universities. He has extensive experience in providing consultancy service and training to the senior management of the government and the public sector. He was a former Consultant, Part-time Member and Research and Planning Director (on secondment) of the Central Policy Unit of the Hong Kong Government.
His research interest focuses on the changing relations between Mainland China and the Hong Kong Special Administrative Region, cross-boundary cooperation between Hong Kong and Guangdong province, and the politics of the policy process in Greater China. His teaching interest includes public policy, public policy and public administration in Hong Kong, regional development in south China, and the politics and governance of China.
https://www.eduhk.hk/ssc/ptycheung
Selected Publications
"The Changing Industrial Transformation in the Pearl River Delta: Issues, Challenges, and Intergovernmental Coordination." (co-authored with Evans Y. M. Leung) In Urbanization and Urban Governance in China, edited by Lin Ye, 13-47. London: Palgrave Macmillan, 2018.
"In Beijing's Tightening Grip: Changing Mainland-Hong Kong Relations amid Integration and Confrontation." In Hong Kong 20 Years after the Handover: Emerging Social and Institutional Fractures After 1997, edited by Chi-hang Fong and Tai-lok Lui​, 255-286. London: Palgrave Macmillan, 2018.
"Public Policy and Administration in an Era of Expansion: China, South Korea and Hong Kong," in The Routledge Handbook of Global Public Policy and Administration, edited by Thomas R. Klassen, Denita Cepiku, and T.J. Lah, 58-69 . London: Routledge, 2016 (co-authored with T.J. Lah and Yijia Jing).
"Toward collaborative governance between Hong Kong and Mainland China", Urban Studies, August 2015; vol. 52, 10: pp. 1915-1933.
Public Policymaking in Hong Kong: Civic Engagement and State-Society Relations in a Semi-Democracy. London: Routledge, 2013. (with W.Y. Lee, Elaine Y.M. Chan, Joseph C.W. Chan, Wai Fung Lam, and Wai-man Lam)
"The Changing Relations between Hong Kong and the Mainland since 2003," In Contemporary Hong Kong Government and Politics, edited by Lam Wai-man, Percy Luen-tim Lui and Wilson Wong, 325-347. Expanded second edition. H.K.: Hong Kong University Press, 2012.
"The Role of Government in Managing Cross-boundary Cooperation between Hong Kong and Mainland China." In

Repositioning the Hong Kong Government: Social Foundations and Political Challenges

, edited by Stephen Wing-kai Chiu and Siu-lun Wong, 187-218. H.K.: Hong Kong University Press, 2012.
"China's Changing Regional Development: Trends, Strategies and Challenges in the 12th Five-Year Plan (2011–2015) Period." (guest editor)

Asia Pacific Viewpoint

53, no. 1 (April 2012).

"The Politics of Regional Cooperation in the Greater Pearl River Delta."

Asia Pacific Viewpoint

53, no. 1 (April 2012): 21-37.
"The Policy Cycle." In

Encyclopedia of Political Science

, eds. B. Badie, D. Berg-Schlosser, and L. Morlino, Leonardo. Thousand Oaks: Sage Publications. 2011.
"Who's Influencing Whom: Exploring the Influence of Hong Kong on Politics and Governance in China."

Asian Survey

51, no. 4 (August 2011): 713–738.
"Civic Engagement in the Policy Process in Hong Kong: Change and Continuity,"

Public Administration and Development

31, no. 2 (May 2011): 113-121.
"Intergovernmental Relations between Mainland China and the Hong Kong SAR." In

Public Administration in Southeast Asia: Thailand, Philippines Malaysia, Hong Kong, and Macao

, edited by Evan M. Berman, 255-281. Boca Raton, FL: CRC Press, 2011.
"Understanding Cross-boundary Cooperation in South China,"

Progress in Planning

31, no. 1 (2010): 50-54.
"Cross-boundary State-society Interactions in South China." In

Dynamics of Local Governance in China during the Reform Era, edited by Tse-Kang Leng and Yun-Han Chu, 273-306. N.Y.: Rowan & Littlefield, 2010.
"Hong Kong Politics after C. H. Tung,"

Political Science in Asia

3, no. 1 & 2 (Winter, 2007/Summer 2008): 61-80.
"Images of South China: Changing Policy Perspectives among Emerging Chinese Cities." In

Perceptions and Images of China

, edited by Heinz-Dieter Assmann, Thomas M.H. Chan, and K. Moser v. Filseck, 83-96. Baden-Baden: Nomos, 2008.
"Towards China's Federalism? The Case of Hong Kong." In

Federalism in Asia, edited by Baogang He, Brian Galligan and Takashi Inoguchi, 242-265. Edward Elgar, 2007.
"Cross-boundary Cooperation in South China: Perspectives, Mechanisms and Challenges." In

Developing a Competitive Pearl River Delta in South China under One Country Two Systems

, edited by Anthony Yeh et al., 449-479. H.K.: Hong Kong University Press, 2006.
"The Study of Political Science in Hong Kong

."

Political Science in Asia

1, no. 1, (Winter 2005): 31-50.
"The Changing Cross-boundary Interactions between State and Society in South China."Chinese Political Science Review

39 (June 2005):127-184.

"Managing the Hong Kong-Guangdong Relationship: Issues and Challenges." In

Building a CompetitivePearl River Delta Region: Cooperation, Coordination, and Planning, edited by Anthony Gar-on Yeh, Yok-Shiu F. Lee, Tunney Lee and Nien Dak Sze, 39-56. Hong Kong: CUPEM, HKU, 2002.
"Guangdong under Reform: Social and Political Changes and Challenges in the 1990s." In

Rethinking China's Provinces

, edited by John Fitzgerald, 125-152. London: Routledge, 2002.
"The External Relations of China's Provinces." (co-authored with Prof. James Tang) In

The Making of Chinese Foreign and Security Policy in the Era of Reform: 1978-2000, edited by David M. Lampton, 91-120. Stanford: Stanford University Press, 2001.
"Guangzhou and Tianjjin: the Struggle for Development in Two Chinese Cities." In

Cities in China: Recipes for Economic Development in the Reform Era

, edited by Jae Ho Chung, 18-52. London: Routledge, 1999.

Provincial Strategies of Economic Reform in Post-Mao China: Leadership, Politics, and Implementation

(co-edited with Jae Ho Chung and Zhimin Lin). Armonk, N.Y.: M.E. Sharpe, 1998.