People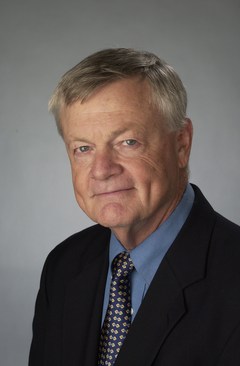 Professor Larry SCHROEDER
Books
Institutional Incentives and Sustainable Development: Infrastructure Policies in Perspective (with Elinor Ostrom and Susan Wynne). Boulder, CO: Westview Press, 1993.
Financing Government Decentralization: The Case of Bangladesh(editor). Boulder, CO: Westview Press, 1989.
Understanding Regression Analysis: An Introductory Guide (with David Sjoquist and Paula Stephan), Quantitative Applications in the Social Sciences Series, No. 57. Beverly Hills: Sage Publications, Inc., 1986.
Recent Articles and Book Chapters
"An Approach to Measuring Subnational Administrative Autonomy in Education," (with Naomi Aoki) International Journal of Public Administration, 37(1) 2014: 10 – 19.
"Budgeting in Vietnam: Decision Making in a Unitary Budget Environment," (with Phuong Nguyen-Hoang), in C. E. Menifield (ed). Comparative Budgeting: A Global Perspective, Sudbury MA: Jones & Bartlett Learning (2011): 133-148.
"Measuring Decentralization," (with Kent Eaton) in E. Connerley, K. Eaton, and P. Smoke (eds). Making Decentralization Work: Democracy, Development, and Security, Boulder: Lynne Reinner Publishers (2010): 167-190.
"Tax Instruments for Environmental Management in Tourist Destinations," (with Shyam Nath), in S. Nath, J. L. Roberts and Y. N. Madhoo (eds). Saving Small Island Developing States: Environmental and Natural Resource Challenges, London: Commonwealth Secretariat (2010): 108-122.
"Fiscal Decentralization Policies in Search of Accountability," Journal of Public Administration 2 (4) 2009:1-21. (in Chinese).
"Unconditional Intergovernmental Transfers to Finance Decentralization in Albania," Public Budgeting and Finance 27 (2) (Summer 2007):50-67.
"Forecasting Local Revenues and Expenditures," in A. Shah (ed.). Local Budgeting, Washington, DC: The World Bank (2007): 53-77.