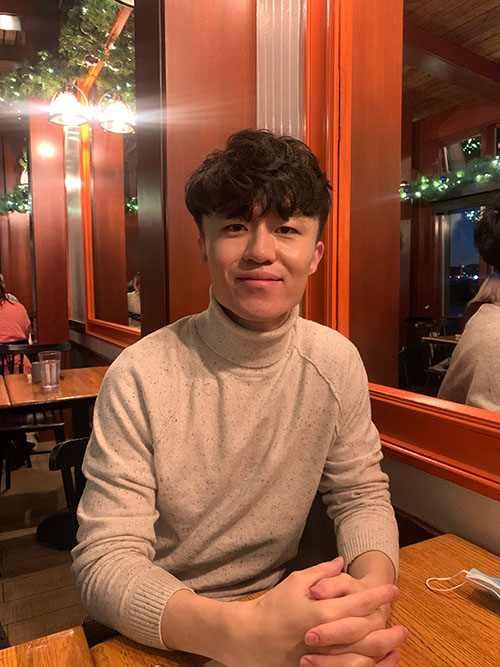 Dr. JIN Yutang 金鈺棠
Dr Yutang Jin is an Assistant Professor in political theory in the Department of Politics and Public Administration, University of Hong Kong. His research interests include democratic theory, Confucian and Chinese political thought, as well as comparative political theory. He is currently working on a theory of Confucian democracy for East Asia. His peer-reviewed articles have appeared in the Journal of Value Inquiry, Philosophy East and West, Dao: A Journal of Comparative Philosophy, Comparative Philosophy, and Culture and Dialogue.
Before joining HKU, he was a Postdoctoral Research Associate in the Politics Department of Princeton University (2021-22). He was educated at Peking University (LL.B., international relations), London School of Economics (M.Sc., European studies), and Oxford University (M.Sc., DPhil., political theory).
Publications
"Eastern Learning (Donghak) and Hybrid Modernity in Late Joseon Korea," in Jun-hyuk Kwak ed., Routledge Series on Modernities in Northeast Asia (London: Routledge) (forthcoming).
"Self-Restriction, Political Myth, and the Politics of the Ordinary: Mou Zongsan's Confucian Democracy," Political Theory (2022, online first).
"Confucian Political Order and the Ethics/Politics Distinction: A Reassessment," Dao: A Journal of Comparative Philosophy (2022, online first).
"What Confucianism and for Whom? The Value and Dilemma of Invoking Confucianism in Confucian Political Theories," Journal of Value Inquiry (2021).
"Confucian Leadership Democracy: A Roadmap," Comparative Philosophy 12(2) (2021), 79-102.
"Classic Confucian Thought and Political Meritocracy: A Text-Based Critique," Dao: A Journal of Comparative Philosophy (20) (2021), 433-458.
"Between Political Meritocracy and Participatory Democracy: Toward Realist Confucian Democracy," Culture and Dialogue (special issue on "Confucianism: Comparisons and Controversies") 8(2) (2020), 251-279.
"Confucian Justifications of Democracy: A Critique of Joseph Chan's Democratic Theory," Philosophy East and West 70(2) (2020), 374-394.