Ideology and American Foreign Policy
Thursday 9 January 2014, 4:30pm
Does America have a historical tradition concerning national security, particularly in the areas of alliances, arms control, and nuclear weapons? Can we locate a set of ideas and practices over the country's history that will help us project America's future security preferences and policies concerning China? Among the US's chief goals is safeguarding its domestic system of liberal-democratic capitalism, and serving that goal has typically meant promoting that system in other countries through various means, from military intervention to international institutions; it has also meant favoritism toward foreign states whose domestic institutions match its own. Professor Owen will discuss historical patterns in the US's alliances, arms control, and nuclear weapons policy and how they demonstrate this liberal-democratic favoritism. He will also discuss the implications of these policies for future Sino-American relations.
Venue: Social Sciences Chamber, 11/F, The Jockey Club Tower, Centennial Campus, The University of Hong Kong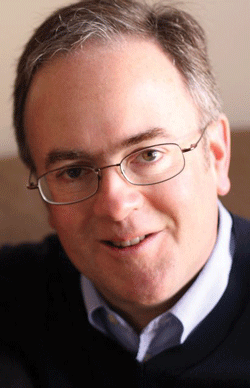 John M. Owen is Ambassador Henry J. and Mrs. Marion R. Taylor Professor of Politics, and a Faculty Fellow at the Institute for Advanced Studies in Culture, at the University of Virginia. He is author of The Clash of Ideas in World Politics: Transnational Networks, States, and Regime Change, 1510-2010 (Princeton, 2010), and of Liberal Peace, Liberal War: American Politics and International Security (Cornell, 1997). He also is co-editor of Religion, the Enlightenment, and the New Global Order (Columbia, 2011). He has published in Foreign Affairs, International Organization, Internationale Politik und Gesellschaft (Germany), International Security, International Studies Quarterly, National Interest, The New York Times, Perspectives on Politics, European Journal of International Relations. Owen holds an A.B. from Duke University, an M.P.A. from Princeton University, and a Ph.D. from Harvard University. He has held fellowships at Harvard, Stanford, Princeton, and Oxford universities. His research has been supported by grants from the Mellon, MacArthur, Donchian, Earhart, and Smith Richardson foundations. He is Editor-in-Chief of Security Studies.